improve your organic reach and get more customers to your website
Digital Marketing & SEO

to 10x your Singapore business
RANKING is BANKING
Dominate the first page of Google!
While getting the top spot on Google search is awesome (and tough), dominating the entire page is much better. That is probably WebworthSEO's most significant value proposition. We are not just promising that without any track record, we have already dominated some of the toughest searches in the US. Our domination strategy helps increase your visibility online and thus grow your business and brand.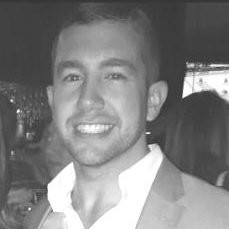 Brian and I worked on a client's SEO together where their website was stuck on page 3. We overhauled their SEO, added a few back-links and implemented a number of other SEO techniques. Before we were complete with our modifications, the client's page moved from page three to page one. Brian was great to work with, and his fundamental SEO background attributes to his ranking success.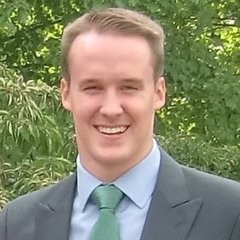 Brian has long been a leading authority in the Internet marketing world. His impressive lists of happy clients and proven results are just a few of the reasons why he is known among other marketing professionals as the go-to person for profound results. If you are looking for quantifiable ROI, Brian is likely the best investment in your business you will ever make.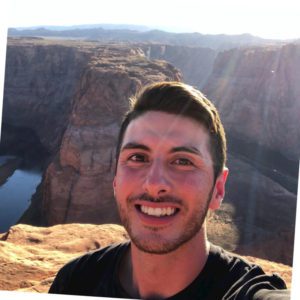 As an experienced search marketer myself, Brian is a first-class SEO with great knowledge, and he has a passion for the business. His dedication to his clients goes above and beyond the scope of work to make sure they see the best return on their investment. I recommend Webworth SEO Consulting.
What sets us apart from other SINGAPORE SEO firms?
and what to look for when hiring a SINGAPORE seo company
Hello, we at WebworthSEO have been helping clients get their websites ranked on the first page of Google. Let's face it, very few people look past the first page of Google and having your website in the top 10 guarantees you more traffic and revenue.
As a business, when looking for a Singapore SEO, you found this page by the power of search engine optimisation (SEO). Singapore as the third most competitive country in the world, it's also been ranked first worldwide (7 consecutive years) for the ease of doing business by the World Bank. Singapore SEO Expert is one of the hardest to rank terms in Asia if we can do this for ourselves in a highly competitive market against other SEO agencies, picture what we can do for your business.
We are the best Singapore SEO agency you will find, bar none. We pride ourselves on being more than a search engine optimisation firm. We are a marketing firm with a search engine focus.
Let us set you up with the foundation needed to achieve online success and skyrocket your revenue. It's the same blueprint we've used for hundreds of other businesses. We are the #1 Singapore SEO Firm, as well as one of the top firms globally.
Head over to our discovery application to get a free consultation which will last 45 to 60 minutes. During this video analysis, we will figure out the gaps in your current website and online marketing strategies as well as map out the projected revenue and traffic from increased rankings and secure your rank on the search engines for years to come. We are one of only a handful of companies which will guarantee a page-one result on iGoogle, or your money back. Schedule a call and find out how we can help make your business flourish and grow. We look forward to hearing from you very soon.
Why SEO?
Search engine optimisation (SEO) is the most significant determinant that affects how a website ranks. Lack of visibility on Google is costing your organisation money. Think of it this way, if you were selling coffee, would you prefer a prime location in a crowded mall (Think, Changi Jewel) or popup store on Pulau Ubin with little or no traffic? Not being visible to your customers means you're essentially giving your competition money. No business can afford to do that.
Your website needs to provide a good user experience to people visiting it. Thus optimisation is another critical factor. Ideally, your website should load fast, be secure and not cause any frustrations to whoever is trying to get value from your website. Having a mobile-optimised site is essential, while sites will load on mobile devices these days, we've all seen a site made in the 90s which requires constant pinching and scrolling to access buttons, which can be very frustrating to the site visitor. Having a Singapore SEO expert who understands such requirements and processes is but one of the benefits of hiring us to grow your online presence and attain higher rankings in search engines like Google, Bing and Yahoo!
Search algorithms continually change, and what may be working nine months ago may no longer work today. An SEO expert who has access to mastermind groups can save you a lot of time and effort in keeping up with the latest changes. While Google doesn't explicitly state the criteria they use to rank websites, our network of gurus regularly swap information on what's working for affiliate marketing sites and apply it to our client SEO projects. Armed with daily updated news, we will analyse your website and figure out the best solution to address the needs of your business.
Part of our professional optimiser's process is to perform thorough keyword research and find keywords that suit your page content and have buyer intent. We also look for keywords that your competitors have been using and formulate a strategy to work those phrases into your content seamlessly. The result is that you get a website which stands out amongst the competition all while freeing you up to focus on the core functions of your business, your Queen Bee Role (QBR) if you will (At Webworth we're fans of Mike Michalowicz, check out his book Clockwork)
Hiring a trusted Singapore SEO expert gives you the benefit of regular consultations. Capitalise on our years of expertise, and you will receive the best results. Please give us a better understanding of your business and the audience you seek.
Having a detailed profile of your target audience and demographics helps your optimisation consultant perform the necessary keyword analysis and marketing for your website. A well thought out and expertly optimised site should bring in a steady flow of traffic and a regular stream of leads for your business to convert.
Your website is an online representation of your business. It should market your business effortlessly to visitors, turning casual visitors into loyal lifelong customers. You can have the greatest website, but it means little if few people can find it, or if they can't complete a transaction effortlessly on it.
Cost Effective
Hiring a Singapore SEO expert, you have quantifiable means of measuring return on investment. Many businesses toss away thousands of dollars on online advertising in hopes someone clicks on a banner ad. With SEO, you are reaching an audience that is searching for your product or business. While it is an upfront cost, an SEO expert will know the suitable optimisation solution for your website. Having tracking metrics setup accurately also allows you to make a more informed decision for marketing efforts later on as well as give you ideas on how to further monetise your website. You're paying for the experience and training we have accumulated through the years.
If budget is a constraint, consider having your SEO expert work on a contractual basis. The optimisation can be done for different pages at different intervals while this isn't ideal. It is often better to have some work done and later expanded upon when funds permit.
Finding an Expert
Most of our clients come from referrals. There are numerous ways to locate a search engine optimisation professional. Message boards, review sites and references from friends are all great resources. After you've found someone, dig a little deeper. Look up into the company background and the websites the SEO business has optimised. This will give you an indication of the kind of person your handling your marketing project over to. Unfortunately, many people dabble in SEO and don't necessarily have the background or expertise to rank your site successfully. In fact, non-experts can actually hurt your site's long term ranking prospects. Certain unprofessional practices can lead to your site being penalised and this can result in your site being omitted from the search engine results in the long term.
With so many benefits to hiring a Singapore SEO expert, make the right call and contact us today. Let us show you how we can skyrocket your business!