improve your organic reach and get more customers to your website
DIGITAL MARKETING & SEO

TO 10x your business
RANKing is BANKING
Dominate the first page of google with this SEO agency
We aren't satisfied with just the top spot on rankings. We want to take over the whole page. We have successfully dominated for the toughest searches in the US and are currently expanding our services to Asia. With memberships to several mastermind groups which include the world's best SEO gurus. We are constantly discussing strategy, what's working and what we should move away from. We stay on top of our industry to benefit your business website.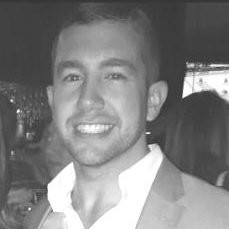 Brian and I worked on a client's SEO together where their website was stuck on page 3. We overhauled their SEO, added a few back-links and implemented a number of other SEO techniques. Before we were complete with our modifications, the client's page moved from page three to page one. Brian was great to work with, and his fundamental SEO background attributes to his ranking success.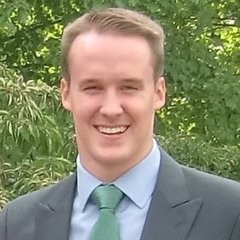 Brian has long been a leading authority in the Internet marketing world. His impressive lists of happy clients and proven results are just a few of the reasons why he is known among other marketing professionals as the go-to person for profound results. If you are looking for quantifiable ROI, Brian is likely the best investment in your business you will ever make.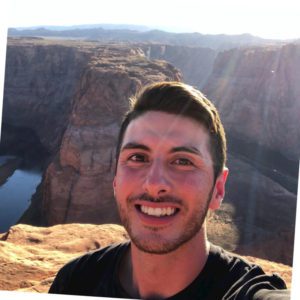 As an experienced search marketer myself, Brian is a first-classSEO with great knowledge, and he has a passion for the business. His dedication to his clients goes above and beyond the scope of work to make sure they see the best return on their investment. I recommend Webworth SEO Consulting.
What sets us apart from other SEO firms?
and what to look for when hiring a seo company
SEO itself has evolved tremendously since Google's popularity skyrocketed. And while getting a backlink from an indexed site, Geocities at the time would have worked back in 2002; such methods would no longer work.
Everyone's moving online and while there's been a more recent shift to social platforms. Building up your website and platform is gravely important. Would you build a state of the art mansion on land you didn't and can't own? (I certainly hope not)
Building out your brand is crucial to any business' success these days. Attention spans have dwindled, and the competition to get the right customer's attention at the right time is fierce. About one in three small businesses have an SEO strategy (March 2019). Where do you stand in this poll?
We've all seen the email offers for cheap outsourced agencies. But trust us, they often employ shady tactics or outdated methods which no longer work. And all these will most likely put your site's long term prospects at risk.  Read more about our client case study, where a well-meaning but ill-advised marketing director engaged a company and the cleanup we had to do after.
Here are 7 things for you to consider when picking an SEO agency to handle your digital marketing. As not all companies function the same way, these tips can help whittle down the list of potential candidates.
1. The Best Time To Start was Yesterday
With SEO, having a head start helps. Good things take time and taking the number 1, 2, and four positions on the first page certainly do not happen by accident. It's a marathon, not a sprint, and it takes careful planning and execution to get there. Rest assured that if you falter, your competitor will pick up the slack and eventually overtake you. Get an agency which lets you fulfil your Queen Bee Role, knowing that you focus on what sets your business apart from the competition.
2. Quality Trumps Quantity Every Time
A good keyword is one which brings in traffic. A great keyword is a low competition phrase which, despite having moderate traffic, brings in quality visitors who have buyer intent. You don't always have to target the highest competition keywords, and a professional SEO expert will help you find a balance between their rates and your return.
3. Factors in the Size of your Company
Different search terms will have varying levels of difficulty. If the company you are interviewing tells you that their pricing is a standard flat rate for all search terms. You might want to reconsider. SEO involves many factors and is not the same for all businesses. Webworth understands that no one cookie-cutter approach will work for all companies and each campaign is tailored to suit our client's needs as well as the marketing strategies that put their website in front of their potential customers.
4. Keyword Analysis and Optimisation
Each webpage is categorised according to specific keywords by the search engine. Part of the equation is how much utility and value you provide to the end user if they present your site first. The keyword marketing on your website can be an integral element of just how efficiently you will be found by the customer during a keyword search and how a search engine spiders rank your pages. Here at Webworth, we first analyse your website, optimise the keywords and suggest alternatives which might be better suited for your site and customers. As part of our initial analysis, you will receive a report detailing how the recommended keywords might increase your site traffic.
5. Pre-emptive work
While you start working together with an SEO company, you would like to manage to be assured knowing they're there when questions or concerns arise that will help you. Not only do you want to obtain the answers to your issues promptly, but the top SEO firms will also be able to anticipate your problems and offer you qualified advice for developing your search capability. By addressing your concerns before they become issues, you'll be able to ensure that the end user gets the best experience possible.
6. Developing Linking Strategies
It's one thing to rank high for several keywords; it is another totally to have an active linking strategy in place. Your SEO firm will continue to work on developing reciprocal plus one-way links simply because they know how important these parameters are to the search engines linking. Your SEO company won't only execute a detailed examination of the internal link structure of your website; they will explain to you precisely how they plan to improve upon it.
7. Keeping an Eye on the Prize.
What one of many reasons more business owners are working with Webworth is because this SEO company fulfils their claims and delivers on their promises. They will explain to you how they will raise the end user experience of your site by getting you top ratings at Google when you initially start dealing with the professional SEO team at Webworth. The marketing strategies they employ can get more qualified clients to your products, which in turns amplifies earnings and dramatically grows your customer base.
These recommendations should work as a principle for you when choosing the right SEO company, not just for getting started about the proper course, but to systematically increase the presence of your site and place you each day towards the top pages of the major search engines.
If your site is not on page 1 of Google for your organisation, you are leaving money on the table for your clients. You could be asking why do I need an SEO Expert on a regional level? Because the internet has replaced the yellow pages, and the first point of search for many is Google. There's a simple reason why the term "Google it" is synonymous with search.
We can help you to get your website mobile-optimised and firmly ranked on Google, so you dominate your rivals.
Head on over to our discovery form and fill that out so we can get started with an analysis of your site. We typically take 3-4 business days to complete a thorough investigation. So hang tight and enjoy some local kueh and kopi (we do love our local foods) while we get back to you.